Search :
Direct access
La lecture comme pratique culturelle multidimensionnelle
« BOOK & AUTHOR » PROGRAM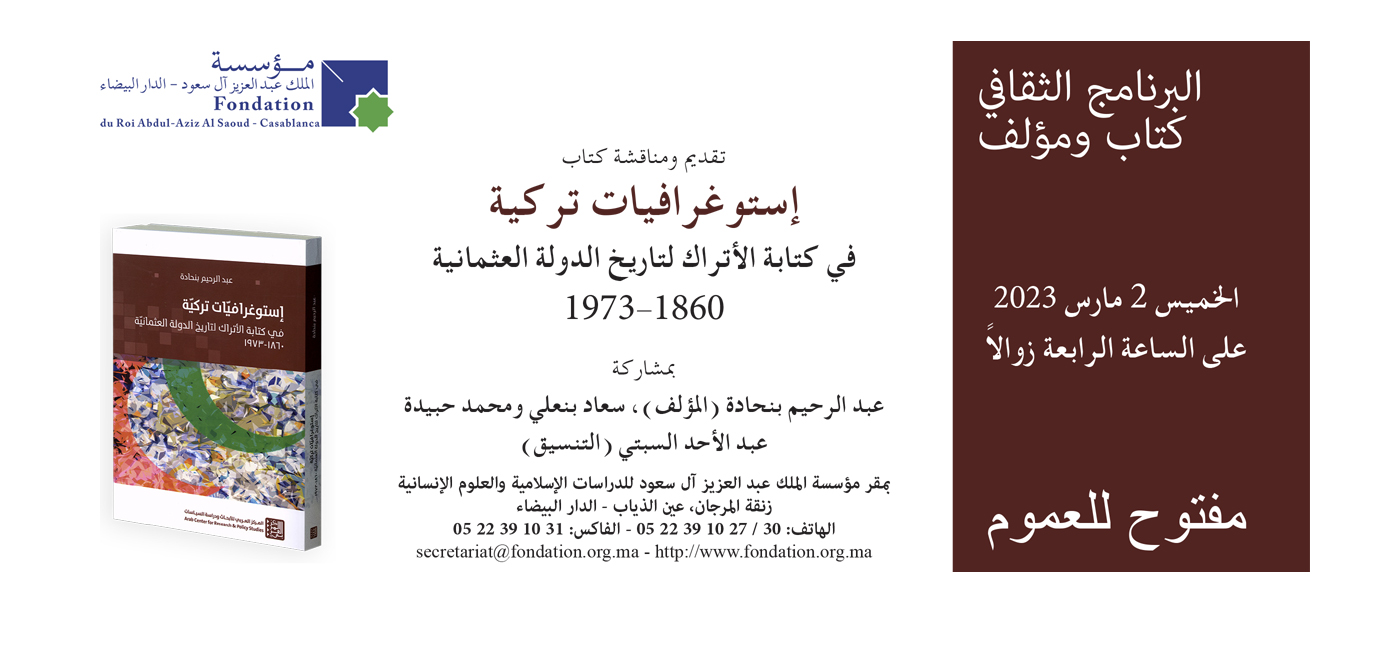 التاريخ العثماني وتحولات الهوية التركية
واجهت الدولة العثمانية خلال القرن التاسع عشر تحديات كبيرة نتيجة الحركة الإصلاحية والتحديثية، وانتشار التعليم، وازدياد النزعة القومية بين شعوب...
En savoir plus
Tribute exhibitions
رحيل هشام جعيط (1935-2021): مؤسس دراسات الإسلام المبكر في الفضاء المغاربي 02/06/2021

توفي المؤرخ والمفكر التونسي هشام جعيط في اليوم الأول من يونيو 2021 عن سن تناهز السادسة والثمانين، وهو ينحدر من...

Death of Jean Fontaine (1936-2021) 06/05/2021

Jean Fontaine passed away at the age of 85, he is one of the White Fathers who has had an...

Death of the Est Andalusian historian Pierre Guichard 12/04/2021

The French historian Pierre Guichard passed away on April 6th, 2021 at the age of 81. He obtained an aggregation...

Death of Jalila Sbaï 09/10/2020

Jalila Sbaï helds a diploma in Arabic and another in international relations (National Institute of Oriental Languages and Civilizations, Paris)....

George Steiner (1929-2020) 10/02/2020

George Steiner  (1929-2020) Né en 1929 à Neuilly-sur-Seine (France) dans une famille venue de Vienne, en Autriche. Critique littéraire, linguiste, écrivain, philosophe,...

In Memoriam Mohammed El-Ayadi (1948-2013)... 10/10/2013

La Fondation organise une exposition des livres de Mohammed El-Ayadi, décédé le 9 octobre 2013 à l'âge de 65 ans,...

Hommage à Mohammed Arkoun (1928-2010) 15/12/2010

La Fondation organise une exposition des livres de l'islamologue français d'origine algérienne Mohammed Arkoun, décédé à l'âge de quatre-vingt-deux ans,...