Search :
Direct access
Sucre et sel dans les sciences sociales : regards multidisciplinaires
« BOOK & AUTHOR » PROGRAM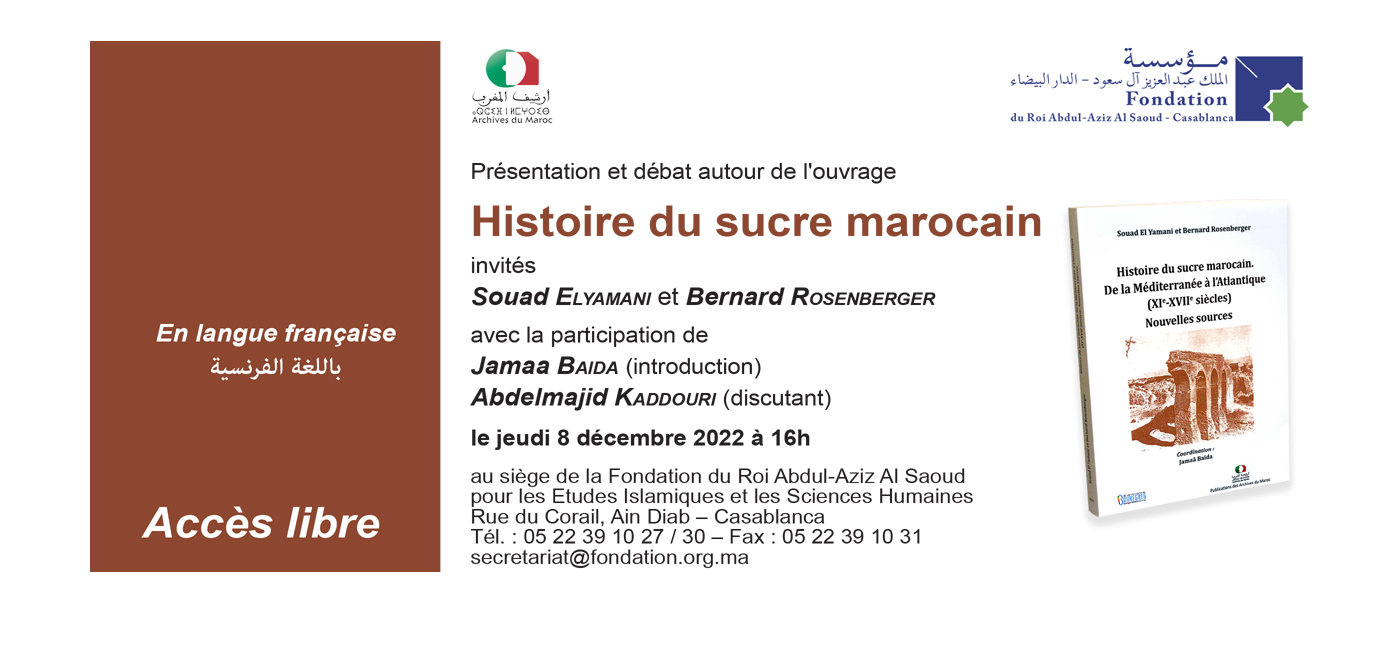 Rencontre autour du livre : Histoire du sucre marocain
Dans le cadre de son programme « Un livre, un auteur », la Fondation accueille, le jeudi 8 décembre 2022...
En savoir plus
Tribute exhibitions
رحيل إبراهيم الحجري (1972-2021) 14/07/2021

رحيل هشام جعيط (1935-2021): مؤسس دراسات الإسلام المبكر في الفضاء المغاربي 02/06/2021

توفي المؤرخ والمفكر التونسي هشام جعيط في اليوم الأول من يونيو 2021 عن سن تناهز السادسة والثمانين، وهو ينحدر من...

Death of Jean Fontaine (1936-2021) 06/05/2021

Jean Fontaine passed away at the age of 85, he is one of the White Fathers who has had an...

Death of the Est Andalusian historian Pierre Guichard 12/04/2021

The French historian Pierre Guichard passed away on April 6th, 2021 at the age of 81. He obtained an aggregation...

Death of Jalila Sbaï 09/10/2020

Jalila Sbaï helds a diploma in Arabic and another in international relations (National Institute of Oriental Languages and Civilizations, Paris)....

George Steiner (1929-2020) 10/02/2020

George Steiner  (1929-2020) Né en 1929 à Neuilly-sur-Seine (France) dans une famille venue de Vienne, en Autriche. Critique littéraire, linguiste, écrivain, philosophe,...

In Memoriam Mohammed El-Ayadi (1948-2013)... 10/10/2013

La Fondation organise une exposition des livres de Mohammed El-Ayadi, décédé le 9 octobre 2013 à l'âge de 65 ans,...

Hommage à Mohammed Arkoun (1928-2010) 15/12/2010

La Fondation organise une exposition des livres de l'islamologue français d'origine algérienne Mohammed Arkoun, décédé à l'âge de quatre-vingt-deux ans,...