Direct access
Death of the Est Andalusian historian Pierre Guichard
Events: The Foundation celebrates the art of Arabic calligraphy
Events: Monthly lectures from 4pm to 6pm
Events: a book and an author
Newly Released: الشريعة: من المصادر الى الممارسة، مفهوم متعدد [Shari'a: From sources to practice, multiple concept]
Casablanca: Publications of King Abdul-Aziz Al Saud for Islamic Studies and Human Sciences.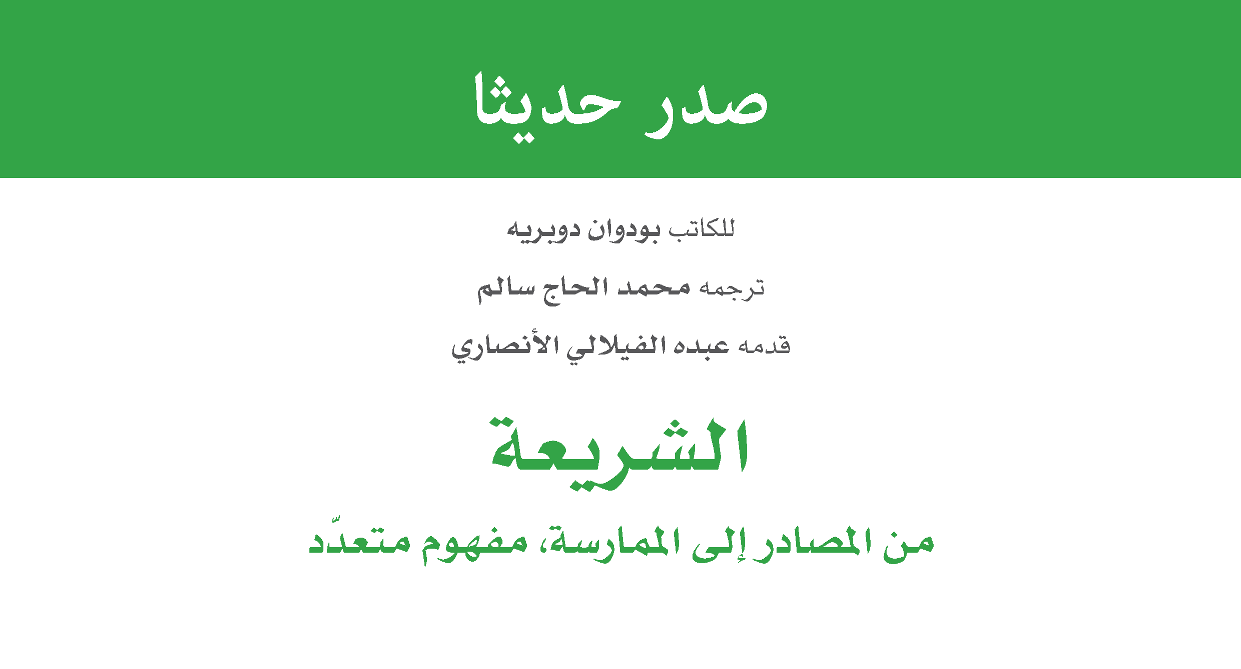 [Shari'a: From sources to practice, multiple concept] الشريعة: من المصادر الى الممارسة، مفهوم متعدد
The word 'sharia' carries sometimes a range of different and opposite meanings, hence it has become a model of word classification that constitute the center of violent attractions.
The value of this book lies in its methodological distance to break with the chaos of contemporary discourses on the subject of shari'a and its determination to build on the practices and ways adopted by those concerned to justify their behaviours and deeds in the name of shari'a. In this regard, the method of Baudouin Debray manifests an ethical and epistemological caution, which insist on searching for the meaning in a definite context, not for literal or unbounded meaning.
The uniqueness of the analyses included in this book lays in the importance they give to the role of linguistic constructions in defining the meaning which conditions the actions and perceptions related to the word shari'a. Consequently, considering the words and justifications used by those concerned leads to what Wittgenstein calls 'mind spasms', and dispels the ambiguity and confusion inherent in the word shari'a and enables the reader to discover, through a critical thinking, the various approaches and discussions concerning this topic. In all, this book is considered as a decisive treatise regarding perceptions, practices, and discourse related to shari'a.